Dear Henry, Showers of joy.... it's a boy!
If you were to ask me 3 months ago if we were still going to have a baby shower I would have said no. With Henry's early arrival and the NICU rollercoaster, I really didn't think it would happen, but as the weeks went on and Henry got bigger, healthier and stronger, my mom saw a huge celebration in our future. So she started planning like a crazy woman.. it was important to her that the party was a big success for us and for Henry!
Mom side note- she is amazing! When I felt like there was no hope for our future she was there to assure me that there was. She never lost faith in me, Matt or (especially) Henry. I am, truly, the luckiest girl in the world with the best mommy that anyone could ever have! I love you mom!
Back to the shower...
I have been to so many baby showers, I'm one of the last of my friends to have a baby, and I wanted mine to be different (not that any other ones were bad). This would be a celebration of Henry for both Matt and I. All too often the dads are left out, and I think it's very important for Matt to be recognized as a huge part in Henry's success!
So we invited our closest friends and family. I had some major surprises in store for me. On Friday while I was hanging out with Henry, minding my own business, giving him a bath, Tara left me alone for a minute and showed back up with my dear friends Emily and Lou, I cried like a damn baby when I saw them. I've mentioned Emily on the blog before, she is one of my very best friends and is the kindest person I know. Her husband Lou is great as well, he is very funny and laid back, it was so refreshing to have them around!
Matts mom also came from Noth Dakota and was finally able to meet Henry!
We spent the weekend eating and reminiscing. It was so good!
My mom spent weeks and weeks planning the perfect baby shower and she pulled it off, we are beyond greaful for everything she has done for us, and my dad too!! My dad made the centerpiece and Henry banners and all of the fun crafty things... he is like a walking Pinterest board!
I had such a wonderful evening! The only thing that was hard was not being able to spend time with everyone individually.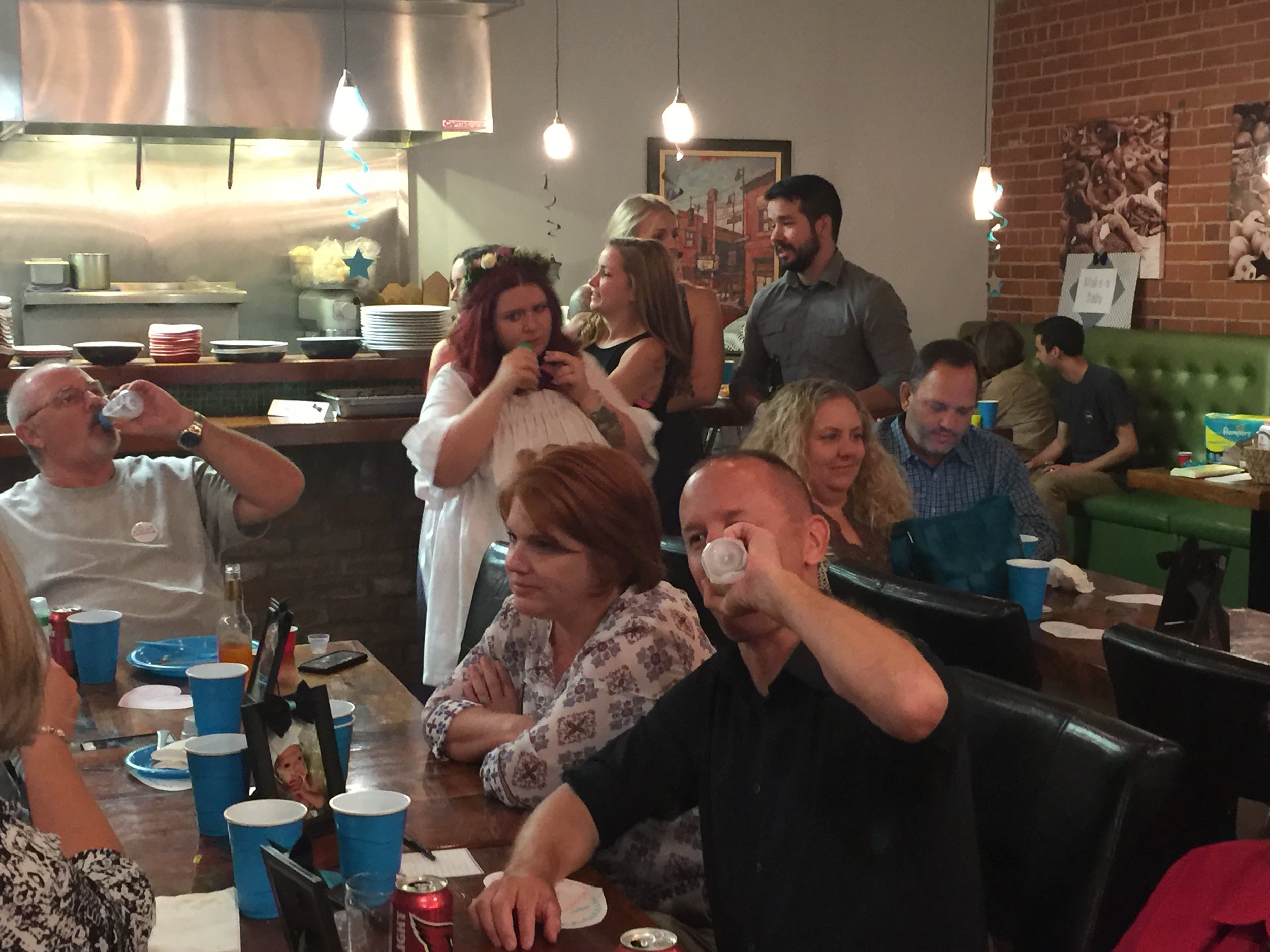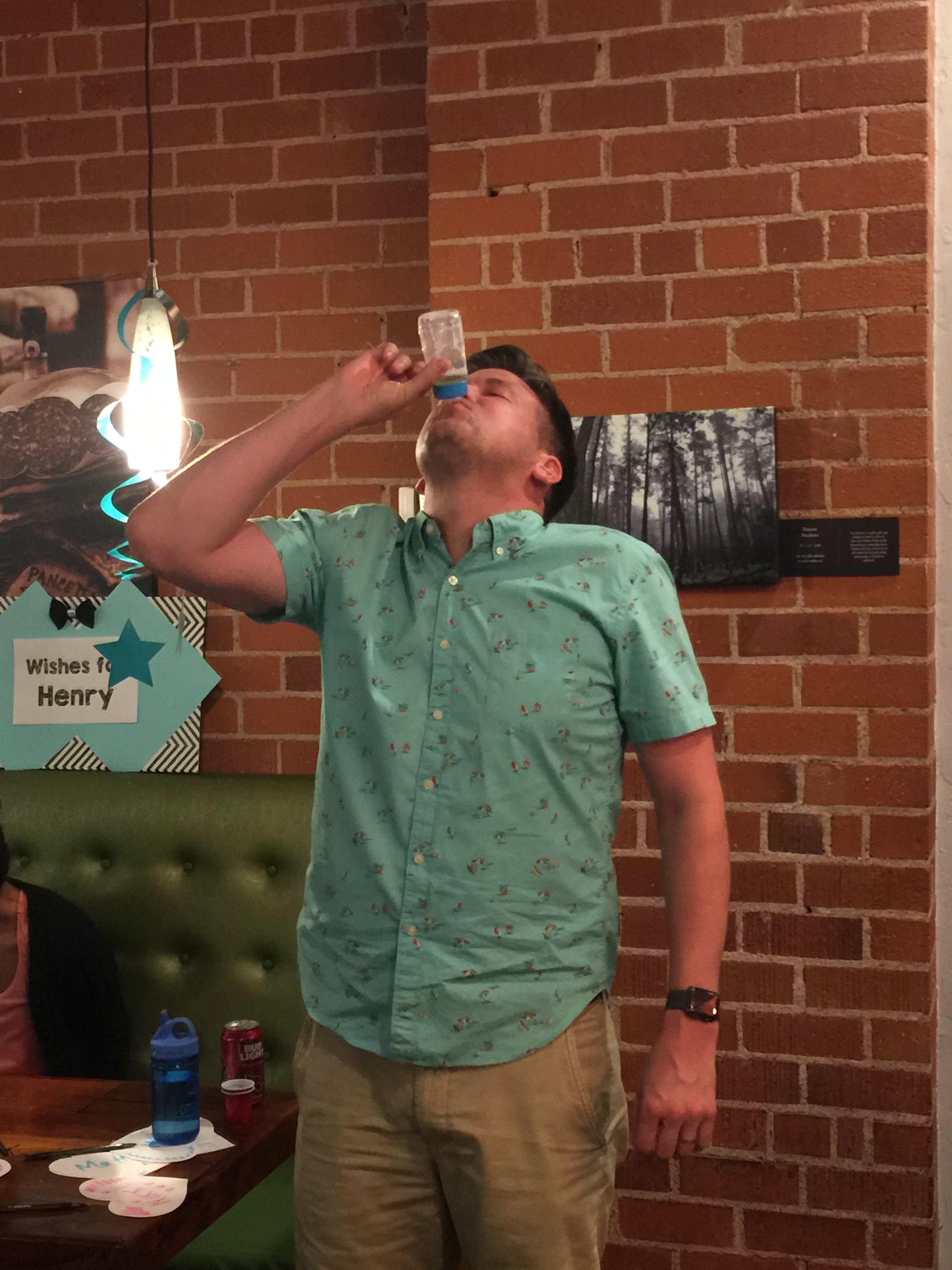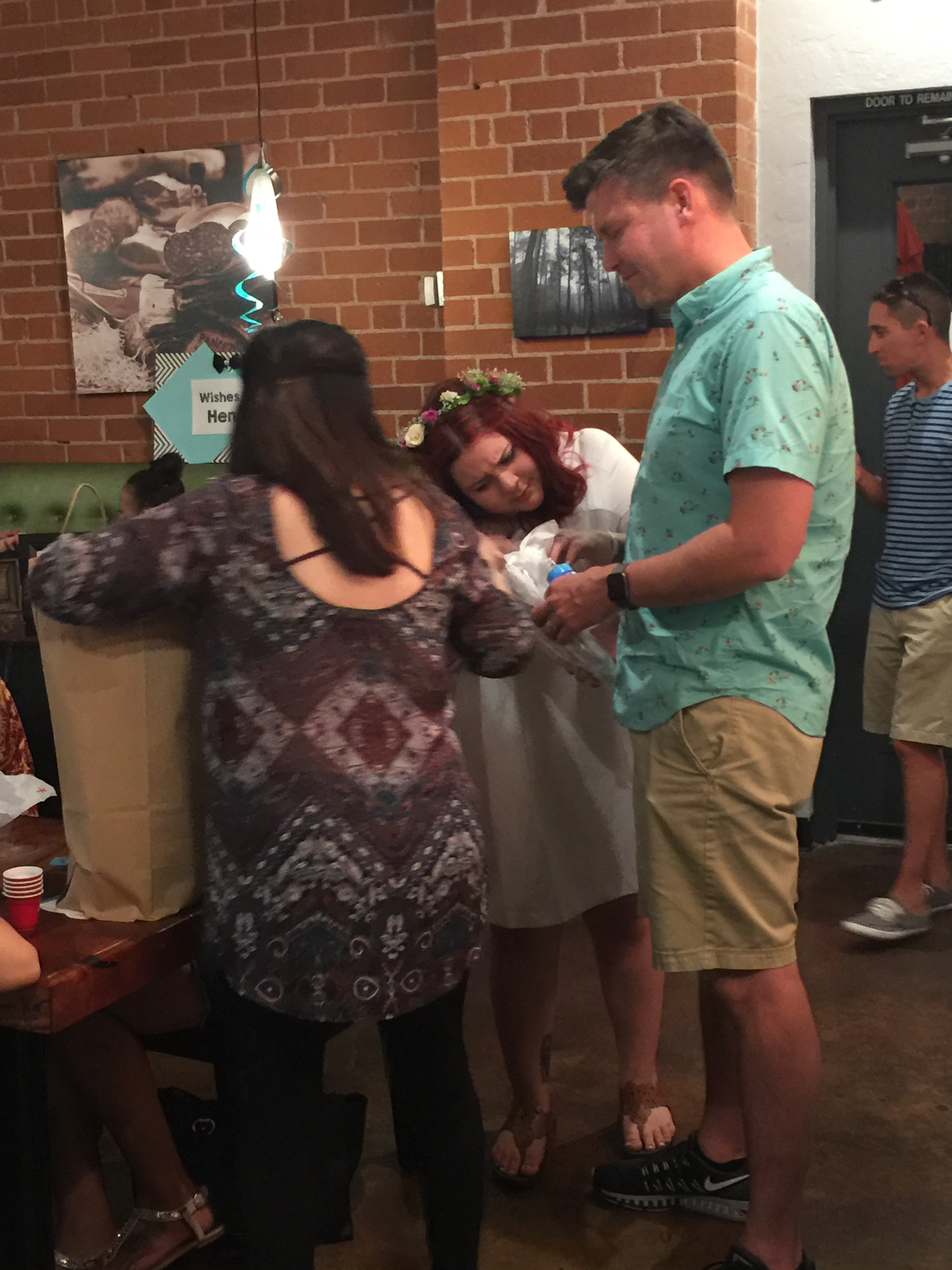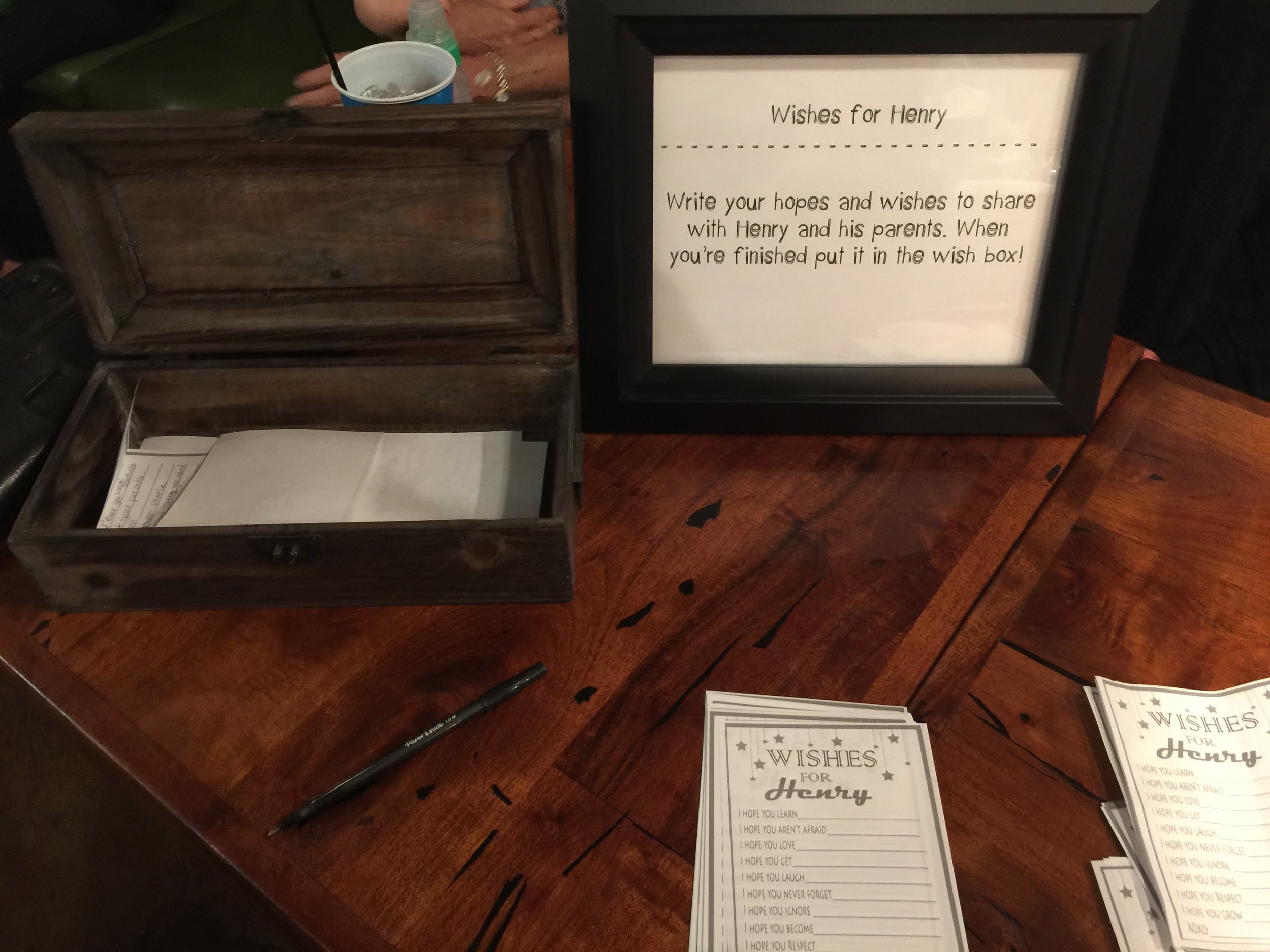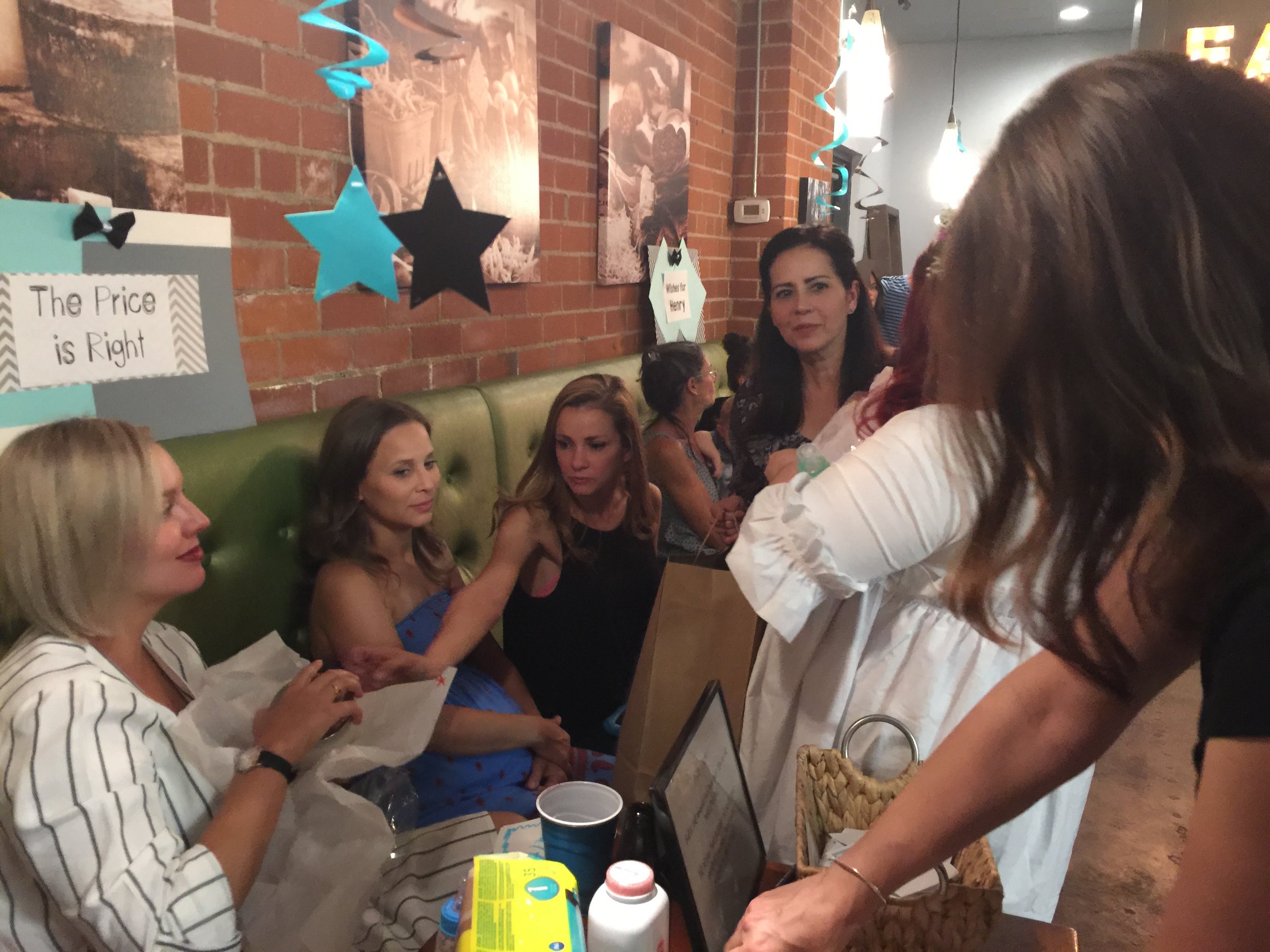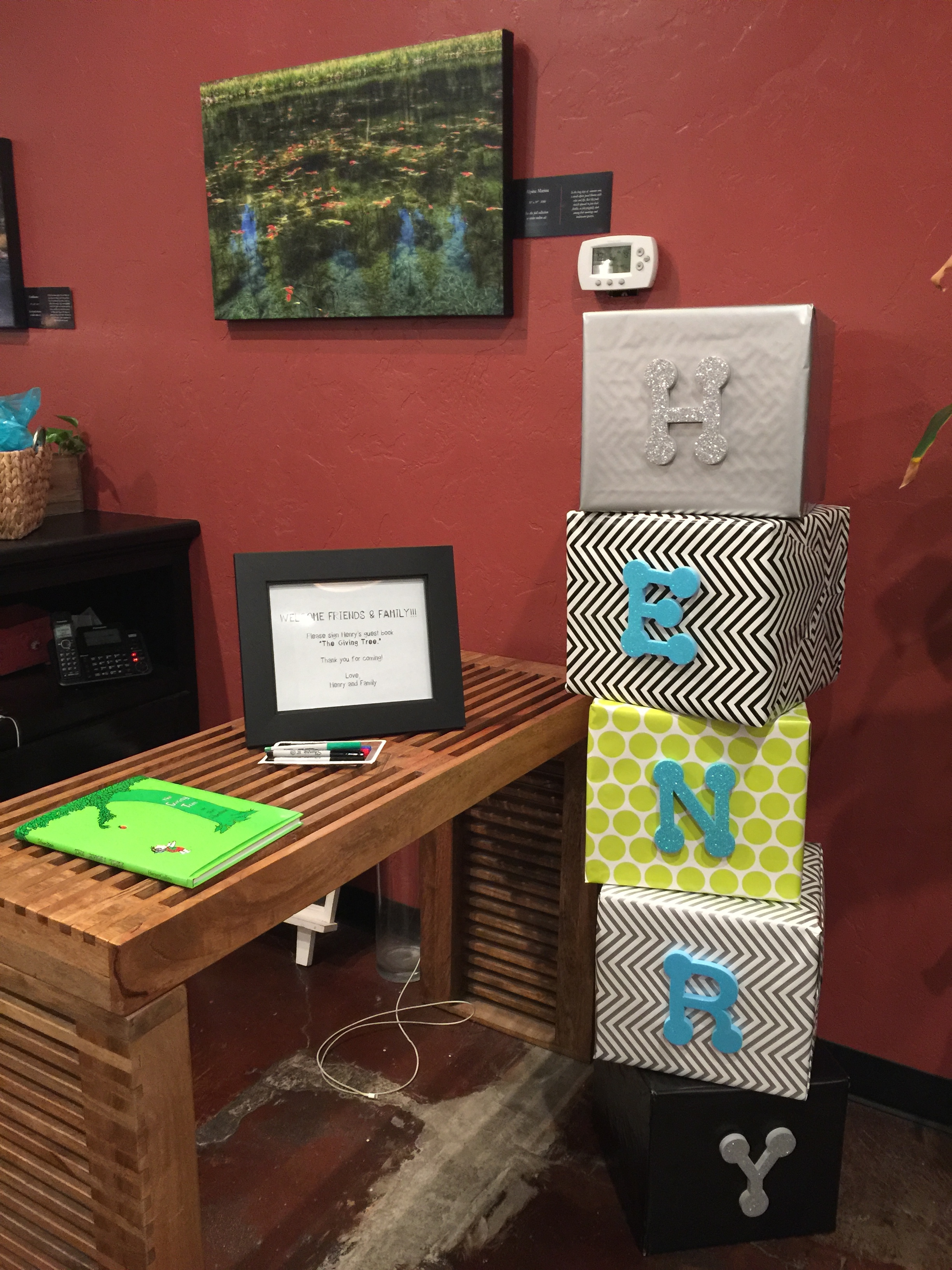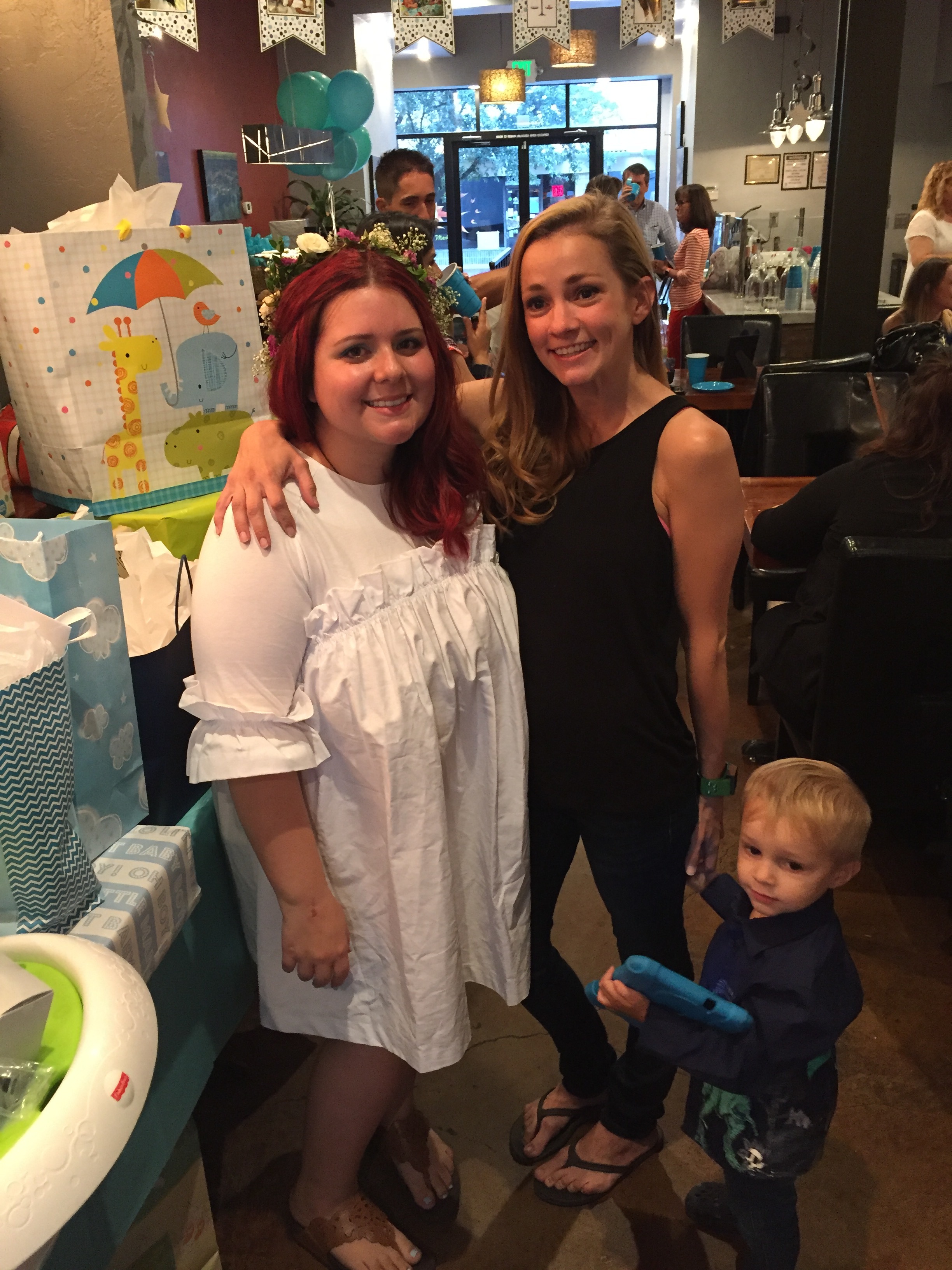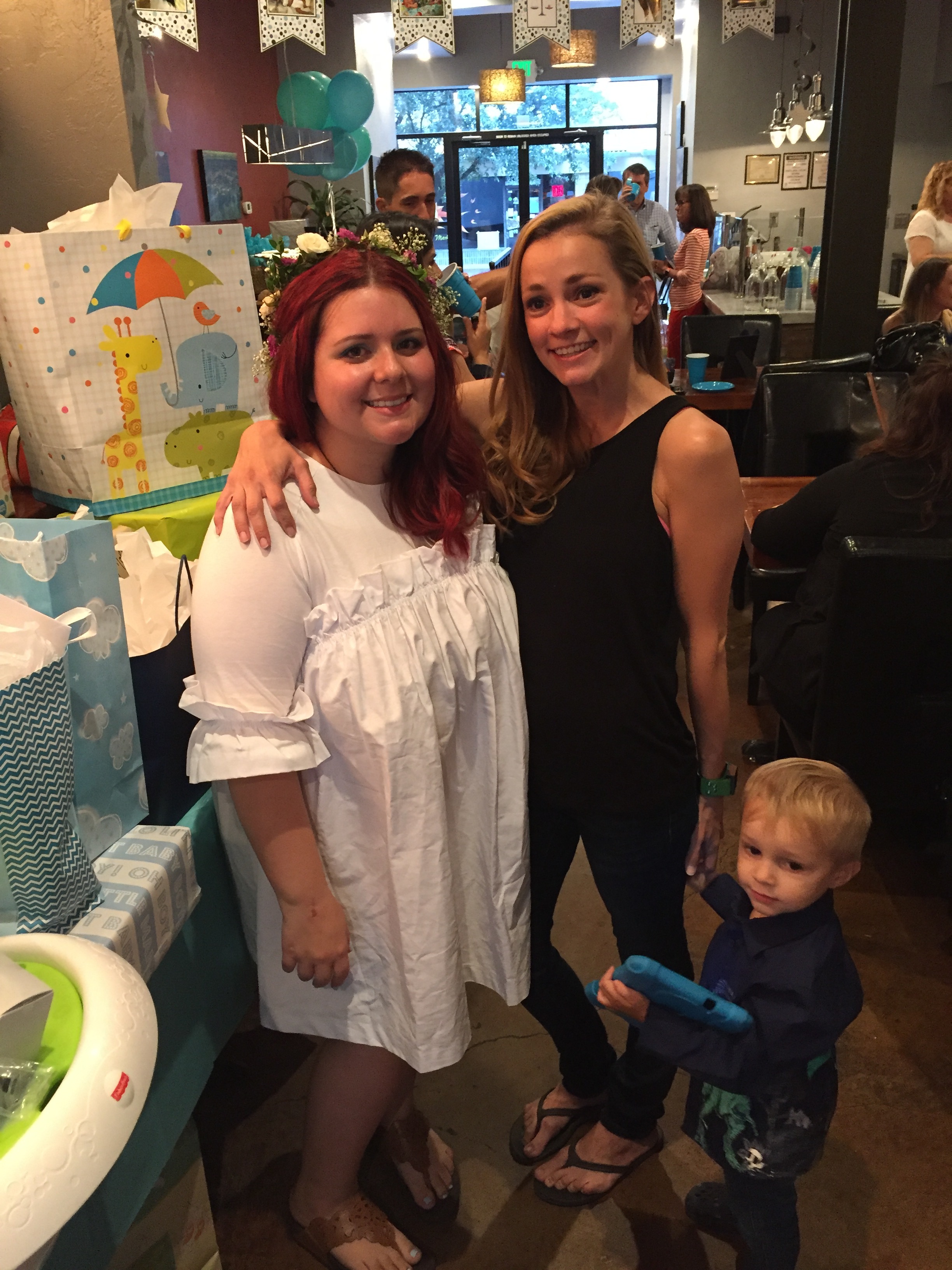 I am still full of so much happiness from the shower! I felt like it was the first time that we have all been able to really enjoy each other and celebrate Henry's life, outside of blog world! Thank you to everyone who helped us celebrate!!
I really do love all of you!
Nikki